How to Promote Your Gym Membership & Fitness Classes
It's new, unique, and free!
You want to get bodies in your classes, which is quite similar to filling seats at events!
OTL Seat Fillers
How to Promote Gym Memberships and Fitness Classes for Free
…and it's something entirely new and unique!
More than 60 million people belong to gyms and fitness centers in the United States, not to mention all of the students taking Yoga, Pilates, and other classes. That's a big chunk of the population.
However, there are also over 34,000 gyms vying for the business. That's more than twice the number of McDonald's across the country.
So, standing out from your competition is priority number one.
Beyond the usual marketing channels
You probably have a list of marketing ideas in your toolbox, and some are better than others. There's social media, traditional advertising, couponing, referral programs, and that's just scratching the surface. But the best way to attract new members or students is to get them in the door.
As marketing and advertising take either money, time, or a combination of both, it can be challenging to accomplish everything you want.
A New Marketing Idea
But here's an idea that may not have ever crossed your mind when it comes to marketing gym memberships and fitness classes for free.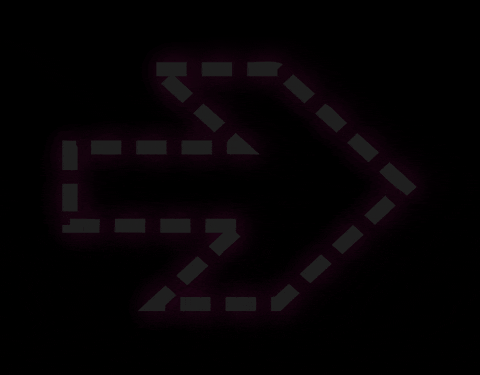 Invite Seat Fillers!
Yes, it seems like a strange idea. But keep reading, and we'll explain our rationale behind this idea.
The 21st-century seat fillers twist
First, let's talk about today's seat fillers and, specifically, seat filler members of the OTL Seat Fillers-Free Tickets Club. Things have changed over the years. These days, seat fillers do so much more than covering for celebrities during awards shows.
Seat Fillers attend all kinds of shows, events, and activities, and they don't go it alone. OTL members get to bring guests. They pick up their tickets or check-in for their event, class, or activity and then attend just like everyone else.
It's a win-win for everyone. The venue gets the benefit of extra people, and members receive private invitations to all kinds of fun things to do in their hometown (and on the road, too!).
Events, activities, classes, and more
Not only has the seat filling concept changed, but the types of opportunities have expanded. While OTL Seat Fillers are mainly invited to plays, musicals, and comedy shows, they've also attended sporting events, conferences, expos, classes, book signings, concerts, escape rooms, and more.
Now that you get the gist, here's where the seat fillers story comes into play when it comes to promoting gym memberships and fitness classes.
Extending an Invitation to Seat Fillers
OTL can offer all kinds of experiences and opportunities to seat filler members, as long as it's something that's not available to non-members. That includes fitness classes and time at the gym.
For example, you could offer three Yoga classes, as long as that's not a public incentive. Or, you could get even more granular and offer time at the gym on Tuesdays and Thursdays, or a class on a specific day or time.
The sky's the limit with seat filler invites, as long as they're something special.
Using Seat Fillers to Promote Gym Memberships and Fitness Classes
Why would you want to invite OTL Seat Fillers to try out your center or class?
It's because OTL Seat Fillers appreciate all kinds of invitations and experiences. They make great patrons. Not only do they keep the secret about partners who offer them free tickets and things to do, but they tend to spend money on the extras, they tell friends about what they've attended, and they follow partners on social media.
Multiple Promotional Benefits
In the theatre realm, OTL members tend to return for other shows. Some seat fillers have even become volunteers at the venues and have also referred family and friends to buy tickets.
If you're offering seat fillers an opportunity to try things out, they may opt to buy additional classes or participate in other activities.
1. You pick dates and times
Another benefit of free marketing through seat fillers is that you can also look at it as the entertainment venues. Let's say there's an afternoon class that typically doesn't fill, just as some performances have open seats. That's an ideal opportunity to add to the overall experience for everyone else attending. Adding a few new people can change the atmosphere, as well as introduce them to your awesome class or activity.
Simple, private, and free
If you want to extend an invitation to OTL Seat Fillers, it's a super easy process.
2. Easy
OTL has a dedicated promoter site with a submission form. The first time you offer an opportunity, it's best to fill out the form. But, from there, you'll have an OTL team member to contact, and you can just shoot an email or make a call.
Once you extend the invitation, OTL posts it in the private member area.
It can be an on-going offer (such as every week) or a one-off activity. If it works for you, then OTL can email you a reservation list ahead of time. Or, you can just provide a certificate or code for members to use. It's entirely up to you.
3. Confidential and complimentary
Regardless of how the promotion is designed, it'll remain a well-kept secret. OTL doesn't publicly promote its list of partners, so that we don't impact regular sales.
As far as any costs involved in working with OTL, there aren't any. It's a partnership. Your gym, center, or class provides complimentary opportunities, and OTL posts them for its seat filler members.
No money is exchanged, and OTL never handles any tickets, certificates, or services. It all reverts to the promotional partner, like you!
4. Effective
OTL can compile a type of class "reservation list" for you, or you could leave your offer up indefinitely in the private member area. Regardless of how you opt to partner with OTL Seat Fillers, it's an effective way to bring people into your gym or fitness class.
Unlike with print or online ads, or even billboards, using seat fillers effectively brings people through your door.
Where are OTL Seat Fillers?
The new answer is:  EVERYWHERE!
For seven years, OTL has been in 16 cities across the United States and also in London.
However, there's a new program in 2020 called OTL Seat Fillers On-Call. It opens the club up to everyone, everywhere. Once enough partners and members are on board from a particular city, then OTL will elevate its status and seek out even more local opportunities.
To market gym membership and fitness classes, the new Seat Fillers On-Call is beneficial, especially for regional and national chains. All seat filler members can take advantage of anything that's posted in the private member area.
Other Opportunities to Promote Gym Memberships and Fitness Classes for Free
The OTL Seat Fillers Club is housed with the OTL City Guides website. The City Guides provide event calendars, blog posts, sports chat, and other information for anyone who wants access to it.
In addition to providing custom opportunities for seat fillers, OTL can post an article about your location. You can also add your classes and information to the local directories and event calendars.
Benefits
The Benefits of Partnering with OTL Seat Fillers to Fill Seats or Promote Your Service
OTL Seat Fillers
Free
Private
Easy
Effective
Reservation "Will Call" list compiled and provided to YOU (or program can be devised to fit your industry)
OTL Seat Fillers
YOU handle tickets and seating arrangements or implementation
Seat Fillers purchase food & beverages, merchandise, etc.
OTL members LOVE entertainment and new activities and experiences – they make great audience members, clients, students, and customers!
Likely to Buy a Ticket at the Venue in the Future
Spent Money on Additional Items as a Seat Filler
First Introduced to the Venue through OTL
Rated Their Experience as "FANTASTIC!"
OTL Entertainment Partner Testimonial
"When the house is not as full as we'd like it, we can count on On the List (OTL) to help provide eager patrons that want to come see our productions. We may not get box office sales from these attendees, but they often purchase concessions and I've seen several of them return as paying patrons for future shows. On the List has helped us make sure that our actors are able to perform to full houses."